Searching for 6-Pack Abs? Look No Further Than EMSculpt
Valeriya Chupinina of Coveteur recently went searching for 6-pack abs via an afternoon of EMSculpt with Dr. Neinstein. Below is an excerpt from her article describing the experience.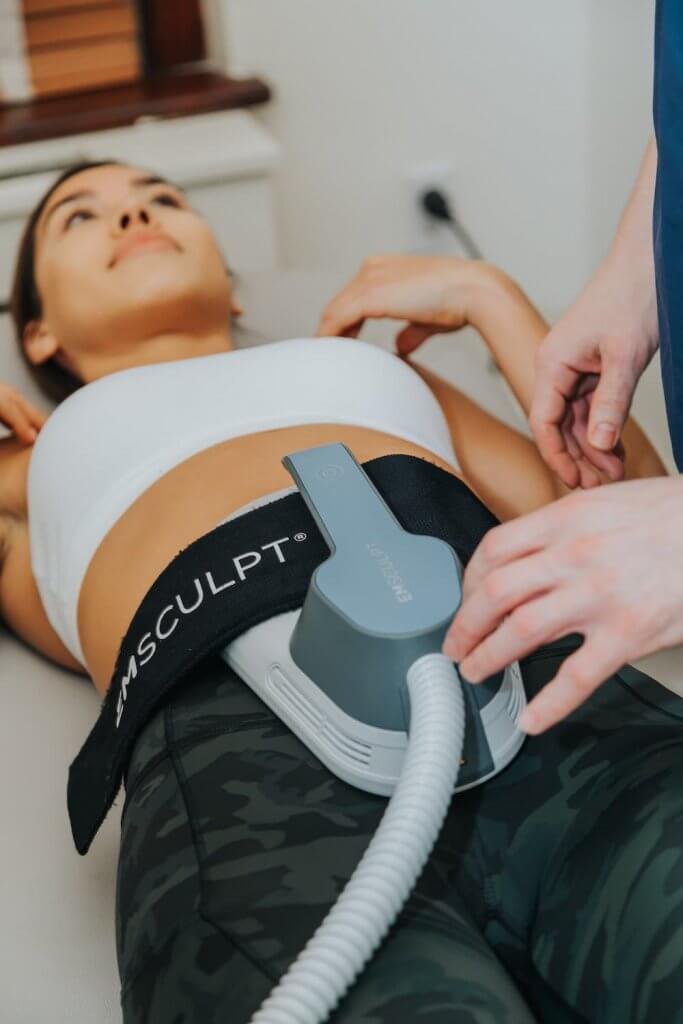 There's a seemingly endless amount of non-invasive devices on the market today to get rid of unwanted fat—you can melt it; freeze it; the list goes on and on. But the before-and-after photos of EmSculpt truly shocked me. In a matter of weeks, patients had developed Adriana Lima–level obliques. The treatment itself doesn't seek to remove fat—although for most cases it does by about 18 percent—instead it works to strengthen and build the muscles themselves.

I sat down with Dr. Ryan Neinstein at his Upper East Side office, a liposuction specialist and one of the first surgeons to offer EmSculpt in New York City, about why he backs it before trying the procedure for myself.
Visit Coveteur to read the full article.