by Bronwyn R Sciarrino BSN RN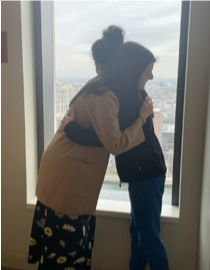 Surgery can be stressful. Private Duty Nurses are here to take the stress away.
What is a Private Duty Nurse?
A private duty nurse specializes in the after care of plastic surgery patients. Time after time our patients say "having a nurse was the best thing to ever happen to me, I could not have done this myself and nobody else in my inner circle could either."
How does a Private Duty Nurse work?
Our nurses will pick you up from surgery and transport you to your hotel with a nurse from Dr. Neinstein's team. We take all the logistics and stress out of the post op period. Once in the hotel or home we organize all the dressings, medications, and supplies. We collaborate with Dr. Neinstein's team during each shift while monitoring you so you can relax and recover peacefully.
How long do I need a Private Duty Nurse?
We recommend for any combination procedure such as a tummy tuck with liposuction or any variation involving other areas of the body, 48 hours. We want to make sure you are comfortable and safe while performing your daily activities independently. We send a follow up email outlining details of nursing needs after our initial conversation with you.
How does the process of booking a Private Duty Nurse work?
When you book your surgery with Dr. Neinstein , Dr. Anna Steve, or Dr. Chris Funderburk you will be given insight from the office coordinator about your specific procedure and if Private Duty Nursing is necessary. After speaking with the office coordinator you will then be introduced to us via email where we will coordinate a call.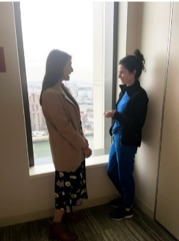 Do the nurses sleep?
No! they monitor you and watch over you while you rest so that any potential issues can be avoided and mitigated as soon as possible.
Oftentimes we try to plan things. Some of us plan everything right down to the last, minute detail while others take a more "take it as it comes" approach. Neither of these are wrong, they just may have different outcomes. When scheduling surgery, we want you to know what to expect and have everything as planned as possible so stress is reduced and you can focus on a great outcome.
Advanced care planning has been researched in many settings. It is an essential skill for optimal results. We at Elite Private Recovery like to discuss with you in advance your surgical plan, your goals for a successful recovery and how we will make your journey easier. This discussion leaves the patient with a better understanding of why a nurse is necessary. After the discussion takes place we then can begin formulating your care plan. Each patients care plan is tailored to their needs. We focus on the physical support, emotional support, and overall mental wellbeing post-surgery.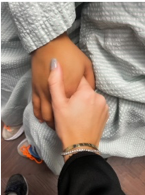 Some of you may have heard the phrase "post-surgical blues." This is a phenomenon that occurs after surgery where the patient may start to feel depressed or question why they went through with surgery. They ask, when will I feel better? When will I feel normal? Will I ever be able to do xyz again? The answer is time. You will feel better with time. You will feel normal with time and you will be able to do all your previous activities in time. These feelings are common and the key is to manage expectations. Your entire surgical and post surgical team is there to help manage your expectations and facilitate a speedy, happy recovery.
Do not underestimate your need for help. We have patients who do not think they need a nurse after surgery or their family member can manage. Remember, surgery is also stressful for the family member who will be your caregiver. They also go through emotions and often times are unable to think critically as they may not be medical or are just scared. Again, we at Elite want to take that burden off of your family/friend/caregiver and just focus on your healing process. Let us guide your journey.