Neurotoxin injections in NYC
New York Neurotoxin Injections
Neuromodulators such are toxins that have grown in popularity due to their ability to treat wrinkles and slow down wrinkle formation.
Wrinkles can develop as a result of sun damage, genetics, dehydration and all those intense facial movements we make in the gym. When we move our face, the muscles under the skin cause the skin to fold. Over time this process leads to wrinkles that start as fine lines and then develop into deep lines. They tend to start in the forehead, frown lines, and around the eyes (crows feet).
Neuromodulator injections are the cornerstone treatment to reduce the appearance of wrinkles. At Neinstein Plastic Surgery, we tailor neuromodulator injections to allow for patients to still show their expressions but reduce the ability of the muscles to move enough to cause wrinkles. Instead of injecting large doses (that leave many patients worried), our approach is always conservative and aimed at preserving natural beauty that everyone will notice but nobody should know you had any treatments done.
Toxin Injections for Men
Enhancing and Preserving Masculine Features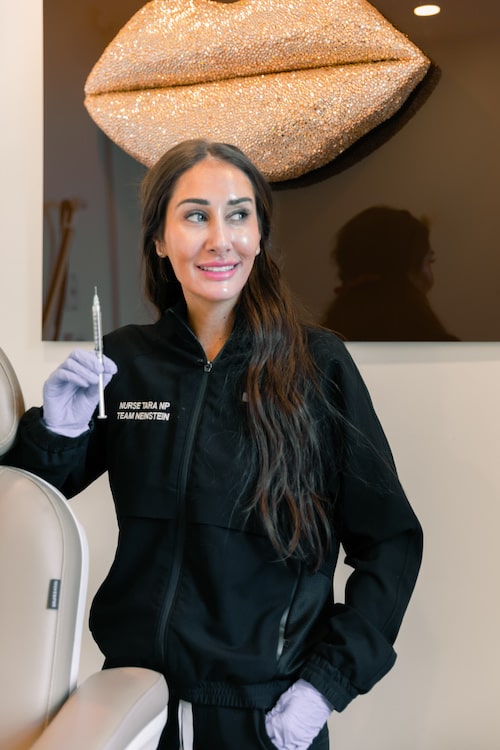 If you are considering male neurotoxin injections it's important to remember that not all faces are created equal. The shape and proportion of a male face is quite different than that of an aesthetically-pleasing female. An inexperienced neurotoxin injector, or one who injects only female patients, may inadvertently feminize a man's face. Finding the right male filler injector is critical for men.
Many females seek injectors who can erase the deepening lines and wrinkles associated with older age. They desire a return to a more youthful appearance.
While men may want to maintain a youthful edge, most are predominantly seeking to enhance certain masculine characteristics. At the same time, many men would like to avoid surgery if possible. Filler injections can be used for such purposes and can be tailored to each man's unique face.
How Does Neuromodulator Help with Wrinkles?
Neuromodulators are injected into the skin above the muscles to slow down the ability of muscles to contract or fold. This is beneficial for cosmetic purposes due to the fact that if the skin above the muscles is not folded, it is less likely to crack, decreasing the chance of wrinkle formation. In addition to the proactive benefits of neuromodulator injections, these treatments can also soften already present wrinkles.
When to Start Neurotoxin or Wrinkle Relaxer Treatments
The best time to start treatments is when you start to notice wrinkles develop. This can be as early as 20 something for some and 30 something for others. Depending on our genetics, sun exposure, degree of animation, and amount of exercise we do we will all develop toxins at different times. Its best to start early with your treatments as you will preserve beauty and a natural result and not feel like you are chasing it. We even have specific types of toxins for younger people. We typically use Xeomin also known as vegan neurotoxin for young people as it has no proteins attached to it so you are unlikely to build a tolerance to it. This is a great advantage for those looking to have treatments for years to come. When you start early you also will use less product less often.
Neurotoxin Injections with Neinstein Plastic Surgery in NYC
To begin the procedure, which is performed at our Upper East Side New York City office, we apply a topical numbing cream to the skin while we prepare the injection. Using the smallest needles possible, we lightly inject the clear fluid into the skin above the muscles in a pattern that is unique to your facial movements. Arnica, an over-the-counter anti-bruising gel, is then applied, which completes the procedure.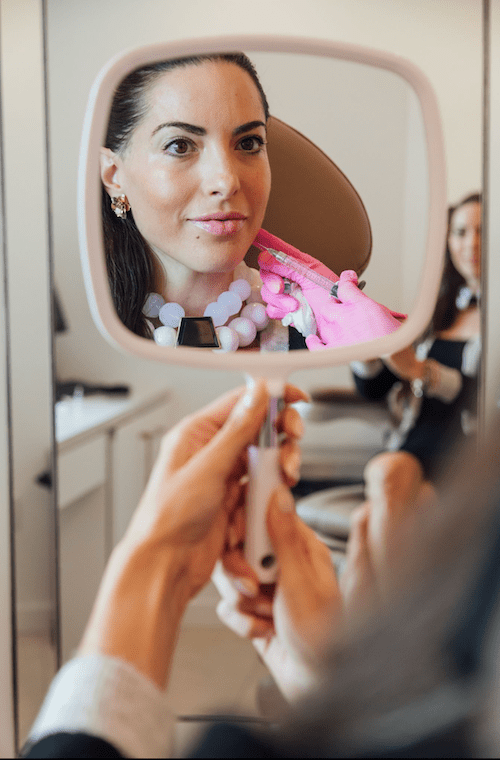 Most people feel no discomfort during the injection process. After the procedure, some patients may notice little red bumps where the injection was administered. These typically subside in about 20 minutes.
It's important to understand that the effect of the injection will not happen instantly; it can take anywhere from 4-7 days (depending on the individual) before you begin seeing results.
When you do begin to see results, you will not feel it turn on or even turn off, so you don't have to worry that you suddenly have a 'frozen' look. The effect comes in slowly and fades like a dimmer. Some people may experience a headache within the first day or two, but this is common and nothing to worry about as it's just the muscles relaxing.
The effect should last 3-4 months depending on your age, facial movements, and metabolism. We find that most patients repeat treatments two or three times a year.
Key Elements of the Procedure
Painless in-office procedure (takes about 15 minutes)
Zero downtime
Lasts 3-4 months
Slowly turns on/ slowly turns off (no sharp change in appearance)
Neinstein Plastic Surgery uses a low dose to preserve facial expression but limit wrinkle formation
Types of Toxins
Basic Pre- and Post-Care Instructions
It is preferred that patients do not come to their neurotoxin appointment with make-up on.
To avoid bruising,  one week before your cosmetic injection appointment, we recommend you stop taking: aspirin, ibuprofen, Excedrin, Motrin, ginkgo biloba, ginseng, flax oil, cod liver oil, fish oil, vitamin A, vitamin E and other essential fatty acids.
Avoid drinking alcohol a few days before your treatment. Do not stop prescriptions from your doctor. When used as directed, Arnica (an over-the-counter anti-inflammatory) may help prevent bruising and swelling, and is highly recommended. You may not receive injectable treatments if you are pregnant or breastfeeding.
Additional customized instructions will be given to you by your provider.
Frequently Asked Questions About Neurotoxin Injections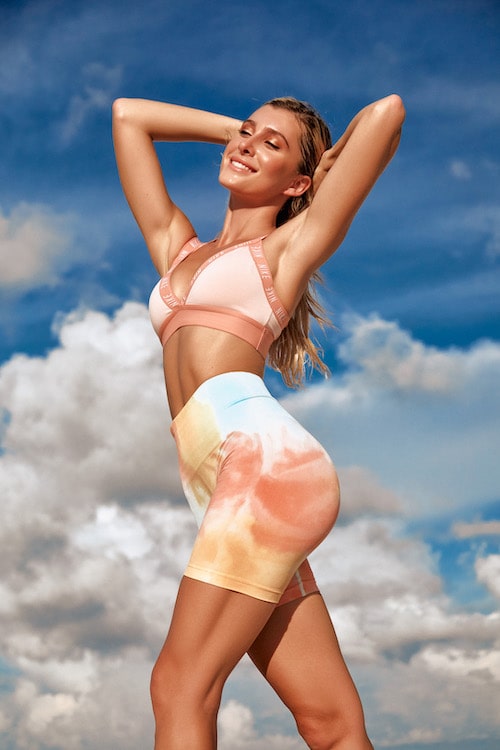 Neuromodulator Injections Cost NYC
We understand the cost of neuromodulators is a consideration for our New York City patients so we aim to responsibly price our neuromodulator injections. Our goal is to ensure the average price of the procedure is within reach for everyone who seeks treatment.
The price of neuromodulator treatments in our NYC office can be found here.
If you have any questions, or are ready to schedule your appointment with Dr. Neinstein, please contact us at your convenience.
"I can't say enough about Dr. Neinstein and his staff. I've now had 3 friends go see him on my recommendation (2 surgical 1 injectable) and we all agree there is no where like this from NY to LA!"