Introduction to Liposuction Cost
The cost of liposuction in NYC is the most common question received in our office. This is totally understandable given the confusion about what exactly liposuction is and what the cost of liposuction in NYC and New Jersey includes. To start, I will simply explain what liposuction is. At the end of this post I will give the common costs/prices for liposuction in NYC/NJ. Click here to jump straight to the costs.
What is Liposuction?
Liposuction involves the surgical removal of fat by a surgeon. Ideally, the patient will see a Board Certified Plastic Surgeon who specializes in liposuction in NYC or NJ. Liposuction is not coolsculpting or ulthera or sculpsure or any other non-surgical fat reduction device typically offered by a med spa. Liposuction is the most predictable and safest form of fat reduction and body contouring available. It is the most common cosmetic plastic surgery procedure performed in the United States every year and is rising dramatically based on new technologies and techniques.
Liposuction is the most predictable and safest form of fat reduction and body contouring available.
What goes into the cost of a liposuction in NYC or liposuction in NJ?
The cost of liposuction in NYC/NJ will depend on many factors:
Consultation cost
Some surgeons choose to charge for consultations and some do not. This cost can range anywhere from $50 to $500 based on the surgeons experience and practice philosophy.
Given that my passion is liposuction I want to share my experience with prospective patients. I want patients to understand that I have written the safety guidelines on liposuction for the American Society of Plastic Surgery along with multiple textbook chapters.
I am a frequent lecturer and surgeons from all over the world come to New York City to observe and learn liposuction techniques. We have all the latest technology and the safest equipment and personnel. Furthermore, my staff is dedicated and passionate about liposuction in NYC and we want to share that with patients.
At Neinstein Plastic Surgery there is no cost for a liposuction consultation in NYC.
Facility fee
Patients should be given a breakdown of the cost of the operation. The facility fee is the cost of the liposuction procedure that covers the physical costs of the operation. This is a very important number for patients to pay attention too. If this number is too low it likely means the medical provider is cutting corners and thus cost.
Accreditation: First, if the operating room is fully accredited meaning it has been inspected by one of the three main agencies in the country to essentially have the same safety as a hospital the cost will be higher because becoming accredited requires a significant cost expense into safety equipment.
Staff: After this comes staff. Again, if the cost is low the surgeon or provider may not be using enough registered nurses during the procedure.

Ideally the surgeon will have a surgical technician present to handle all of the instruments and two registered nurses present. One nurse is responsible to "circulate" or move around the room getting all necessary equipment and a dedicated recovery nurse. A recovery nurse should be providing one on one care to the patient. Each of these personnel can cost up to $100 per hour so for a two hour procedure that could be at least $900 given the staff are there early to prepare and after to get ready for the next case or clean after the last liposuction NYC case.
Many facilities may use medical assistants who are significantly less trained and less qualified than a registered nurse. Medical assistants can be excellent additions to a medical office however I believe there is a big difference between seeing patients in an examination room and performing liposuction in NYC.

Equipment: Medications, drapes, gloves and the actual liposuction equipment costs are also taken into consideration in this facility fee. For instance, if a surgeon is using old equipment the cost of liposuction in NYC will likely be low.

In one of my typical liposuction operations, I am using acoustic ultrasound technology, or VASER technology, to melt the fat to be removed. The cost of a VASER liposuction machine on its own can be up to $100 000 if it is an updated model. This allows for the fat to be removed more completely and efficiently.
At this point ideally the surgeon is using a mircoaire power assisted liposuction instrument, which is what actually removes the fat. The cannulas are typically disposable so there are no concerns over contamination. Another reason to use the more expensive cannulas is that they tend to extract fat smoother and more uniformly than the old reusable ones. These can cost be between $100 and $150 per case.
Liposuction in NYC experts will also have Cold Helium Plasma technology available to tighten the skin if needed, which can have disposable costs of up to $1000 per liposuction NYC case.
As you can start to see, the cost of liposuction in NYC can vary widely simply based on the way the procedure is set up.  The difference between having a non plastic surgeon perform liposuction in NYC in a non accredited room with poorly trained staff and poor quality equipment will lead to a decrease in cost of liposuction in NYC.
Compression Garment Costs
I always include the costs of the compression garments in my liposuction facility fee cost in NYC as we order in bulk and pass on the savings to the patient. Also I believe that compression garments are an essential part of the procedure and thus the best garment for the patient should be chosen. Many surgeons will add the cost as a separate line item or refer patients to websites or stores near the office that sell these garments. Often the size needs to be changed or the style needs to be adjusted and we never charge patients for extra or new garments.
Surgeon Fee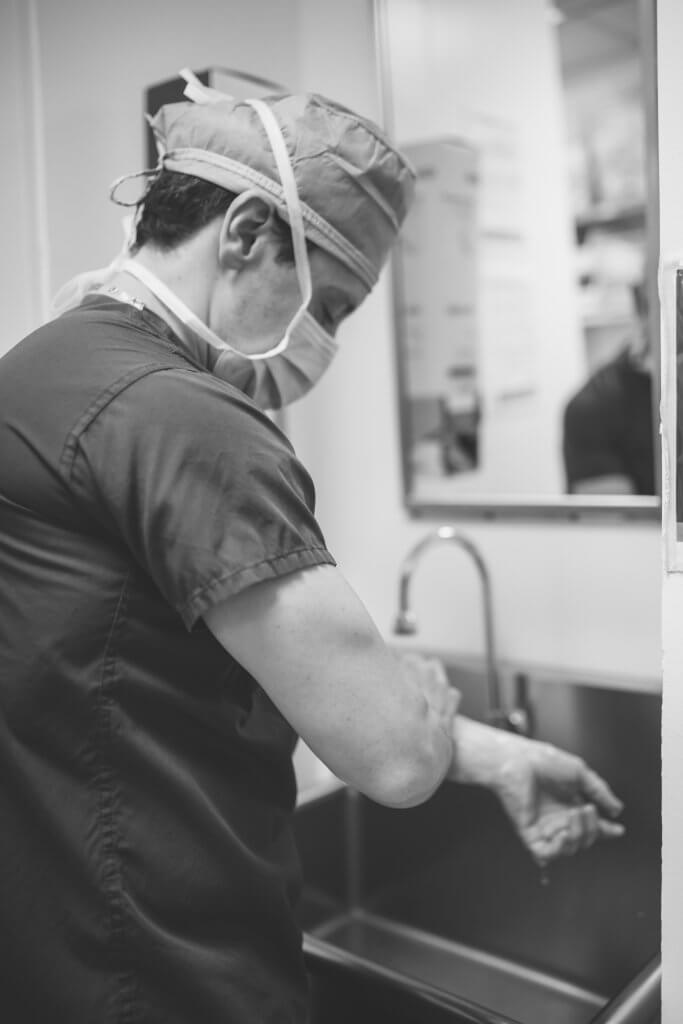 Similar to lawyers, most surgeons charge based on time. A surgeon will predict the time it takes to prepare for surgery, execute the liposuction operation, and provide appropriate follow up. Unlike
lawyers, surgeons do not charge for phone calls, emails, and extra follow up care that patients need from time to time. When compared to other professionals' hourly rates, the surgeon's rate is usually less than that of their peers.
The difference is that unlike with legal fees, the entire cost of the liposuction procedure surgery fee is paid up front instead of recording the time spent and then sending a bill. Some surgeons and facilities will bill per area. This is similar to billing by time as the surgeon is assuming that each area takes the same amount of time. I have found this to be an oversimplification and would be like a lawyer billing the same for every case assuming all cases take the same amount of time. For instance the back roll areas can take a significant amount of time similar to calves and ankles, whereas a small chin liposuction can be very fast.
Medical Clearance Costs
Not all patients require medical clearance by an internist or a primary care to have liposuction in NYC. Not all patients will require blood work or ekgs or chest x rays. However, from time to time based on patient's medical history an evaluation from another physician will be required and may add a cost to your liposuction NYC procedure. Many times the physician evaluation and the costs of tests can be done through the patient's health insurance. In our office we work with many local internists who can work within many health care plans or provide medical clearance at a discounted rate.
Anesthesia fees
When performing liposuction in NYC, patients are always made to feel comfortable to enhance the overall liposuction experience. When performing a small procedure, we will often simply use oral medication and the numbing fluid in the fat. This allows patients to be lightly sedated and recover very quickly. No machine is used to help the patient breathe and they are able to talk during the liposuction procedure.
However, when we are performing multiple areas or a large volume of liposuction we will typically need a deeper form of sedation to get the patient comfortable. This requires a Board-Certified Anethesiologist. This doctor will have gone through the same amount of training as the surgeon in the field of Anesthesiology.
Some surgeons may use a nurse anesthesiologist because they are significantly less expensive. Again, CRNA or certified registered nurse anesthesiologist serve an important role in the medical infrastructure. However, in a hospital setting they are typically supervised by Board Certified Anesthesiologists so in a small office setting it is best to have a Board Certified Anesthesiologist present. In an NYC liposuction procedure, the cost of an anesthesiologist can be between $600-$1000 per hour.
Travel
While medical care should be local expertise can be global. We treat many patients from New Jersey, Connecticut, Pennsylvania, and around the globe. Unlike complicated surgical procedures we are able to perform many procedures with only 1-2 days stay in NYC. While this may add a travel cost we can do most of the consultation remotely via SKYPE all the paperwork remotely and see the patient the day before surgery, perform surgery, and for many liposuction NYC procedures have them go home the same or the next day with a follow up visit in a week.
After Care
Unlike many other plastic surgery procedures liposuction in NYC is an evolving process and many times requires after care to optimize and enhance results. In my practice we typically use a specialty trained medical lymphatic masseuse for after liposuction NYC management. Lymphatic massage is a type of massage that encourages the natural drainage of the lymph, which carries waste products away from the tissues back toward the heart. This reduces the scar tissue faster than compression garments. These can cost $150-$300 per hour.
Revisions
From time to time surgical procedures need enhancements to achieve the ideal desired look. This is usually not the result of any fault but just the way some anatomy and tissues respond to surgery. Typically a surgeon will charge a small fee and perform the revision under local anesthetic. This fee may be $500, for instance.
However, some surgeons may charge full price or a significantly higher fee. It is important to understand this cost before undergoing liposuction in NYC. Revision rates will also vary by surgeon experience and difficulty of procedure. Beware of anyone who says they have none or a lot of revisions because both are bad scenarios. A 5-8% revision rate in liposuction is responsible and honest.
What are the average total costs for liposuction in NYC/New York/NJ?
According to realself.com and the American Society of Plastic Surgery, here are the average prices of liposuction in NYC/New York/New Jersey Area:
The typical cost for liposuction near New York, New York ranges from $1,000 – $11,000, with an average cost of $5,550 per area near New York and an average of $6,050 from all locations.
Costs vary by surgeon, geographic region, and the complexity of the procedure. Cost estimates are based on 75 patient reviews near New York and 6,350 reviews submitted on RealSelf.
Interestingly these numbers do not come with an explanation.
For a typical 43 year old woman who is a mother of two seeking abdomen and waist contouring post pregnancy, here is what typical NYC liposuction or NJ liposuction costs would be:
Non surgeon in a non accredited operating room with no special equipment with the procedure awake: $4,000
Non plastic surgeon in a non accredited operating room with no special equipment with the procedure awake: $5,500
Plastic surgeon in an accredited operating room with no special equipment with the procedure performed awake: $6,500
Plastic surgeon in an accredited operating room with special equipment with the procedure performed awake: $10,000
Plastic surgeon in an accredited operating room with special equipment with the procedure performed under general anesthesia: $12,000
Dr Ryan Neinstein MD FRCSC
Plastic Surgeon
Attending
Lenox Hill Hospital
New York, NY