Plasma Liposuction by Neinstein Plastic Surgery
Dr. Ryan Neinstein of Neinstein Plastic Surgery is the only physician in Manhattan, New York to implement Renuvion's revolutionary skin tightening plasma liposuction technology into his body contouring practice.
Loose skin has been the missing component of liposuction procedures. Many patients are scared of liposuction because they don't want to have loose skin. Also, many patients simply have loose skin in their arms, inner thighs, lower abdomen with very little extra fat. These patients have always been told they need a large cutting operation which is not ideal for everyone's lifestyles. With plasma liposuction technology, we can for the first time use cold plasma energy applied under the skin (through the same liposuction incision) and cause instant skin contraction resulting in improved laxity, tightening and shrinkage. There has not been technology before that could deliver this amount of energy to the underside of the skin without burning it. Plasma is ionized helium and acts like a flame that is ice cold. So we are able to tighten the collagen without burning the skin. To further illustrate, think of loose skin as a loose shoe lace; plasma technology tightens the loose knot.
Plasma Liposuction: Procedures Performed
Most common awake lipo plasma of the abdomen- gentle fat removal and skin tightening. This is a 60 minute out patient procedure with minimal downtime
Other common areas are loose neck skin, loose arm skin, loose knee skin, loose back skin, and loose inner thigh skin.
Mini Tummy Tuck: instead of a full tummy tuck involving the muscles and moving the belly button we can tighten the skin and simply remove some extra skin in the bikini line
Instead of full arm and thigh lifts we can now do mini lifts with hidden incisions and use plasma to tighten the remaining skin
More About Plasma Liposuction
Plasma Energy involves excited states of helium ions existing between a liquid and gas phase.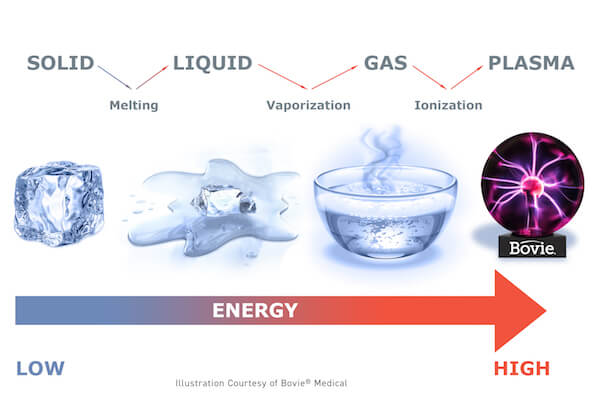 Renuvion is an advanced energy device combining the unique properties of cold helium plasma with Radio Frequency energy. This revolutionary technology in skin tightening and body contouring allows for an even broader platform of energy devices to be used to achieve unparalleled results.
At Neinstein Plastic Surgery we use Renuvion. Renuvion's technology applies a gentle RF waveform to convert an inert gas into a cold plasma. Helium is used because it can be converted to a plasma with very little energy. The result is an energy that is unique in its ability to provide tissue heating and cooling almost simultaneously.
Pure Plasma
In addition to traditional Plasma Liposuction, Dr. Neinstein is the only plastic surgeon in Manhattan, New York offering Pure Plasma Tightening and Sculpting. This procedure addresses loose skin or loose skin with just a little bit of extra fat alone. This procedure is typically done under local anesthetic with minimal to no downtime.
More About Pure Plasma Liposuction
Pure Plasma was invented for woman and men who are close to their ideal body weight but do to genetics, pregnancy, and maturity have some loose skin.
Common Treated Areas include:
Abdominal skin
Arm skin
Back skin
Neck skin
Inner thigh skin
In the Pure Plasma procedure, the patient is given some medication by mouth to take the edge off and brought to the operating room where numbing fluid is gently placed in the treated areas. The plasma wand is used safely under the skin to tighten and sculpt the area. The patient leaves the office wearing a garment for about a week. Many patients return to work and social events with 48 hours. Patients look and feel tighter within a week and get the maximum effect of the plasma tightening on the underside of their skin within 3 months
Plasma Skin Tightening Videos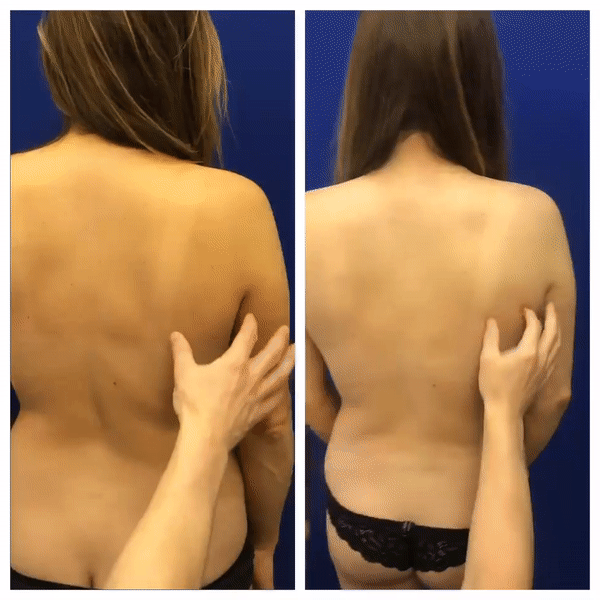 Plasma Liposuction Before & After