Lip Filler Injections NYC (Hyaluronic Acid Fillers)
Hyaluronic Acid Fillers are lip injections that address facial volume loss. Lip filler injections are a cosmetic treatment that restore volume in deflated and dehydrated lips.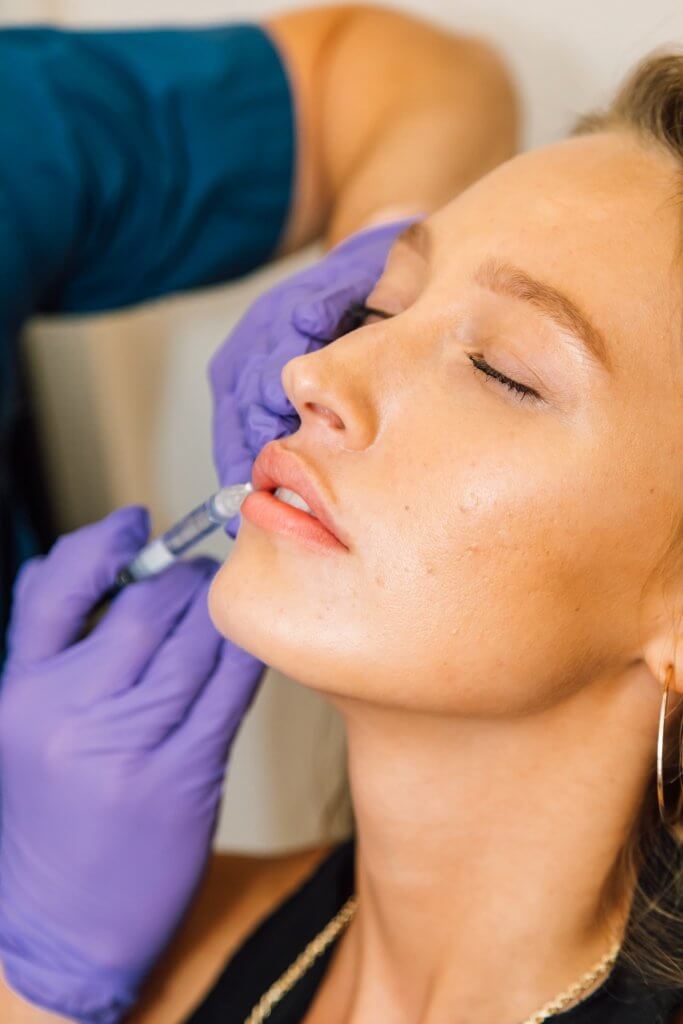 Facial volume loss is part of life — our skin changes as a result of age and lifestyle choices. It becomes thinner, loses fat, and no longer looks as plump and smooth as it once did. Facial aging actually begins in your 20s, when skin firmness begins to decrease as a result of both internal (genetics and natural aging) and external (sun exposure, smoking, stress, exercise, etc.) factors.
Hyaluronic acid is a natural component of our skin that gives us volume and elasticity. In the past, facial volume loss was replaced with other materials like silicone and collagen, but these materials often caused severe side effects. Today we use hyaluronic acid fillers. These fillers are made specifically to be a safe method for volume restoration.
How Lip Fillers Injections Help
Hyaluronic Acid Fillers are popular because they mimic our body's naturally occurring Hyaluronic acid. There are numerous types of fillers on the market today with the main difference being the molecular size of the product.
Although the chemical make-up is very similar, we choose large or small molecule products depending on the injection site. Larger molecule products are used for deep injections where we are attempting to replace lost volume and create a stronger foundation to the skin. Smaller molecule products are used in areas such as the tear trough region, acne scars or fine wrinkles around the mouth, where we need a more precise result.
Hyaluronic Acid Fillers not only reflate tissue, but also energize collagen giving more natural volume to sunken areas. Over time, patients often require less filler as collagen has been re-established to create a natural, fresh appearance once again.
Hyaluronic acid fillers will naturally be absorbed through your body's own natural process over a period of 9-12 months. However, in some areas where the filler literally stretches and changes the shape of the underlying tissue, such as nose reshaping and acne scars; the results may last much longer.
As with any other form of cosmetic surgery, when performing filler injections, Dr. Neinstein's goal is to augment lips with soft, beautiful, and natural results. We are not aiming for overly plump looks to give an odd or overly dramatic look.
About Lip Injections
Lip augmentation injections take about 30 minutes in the office.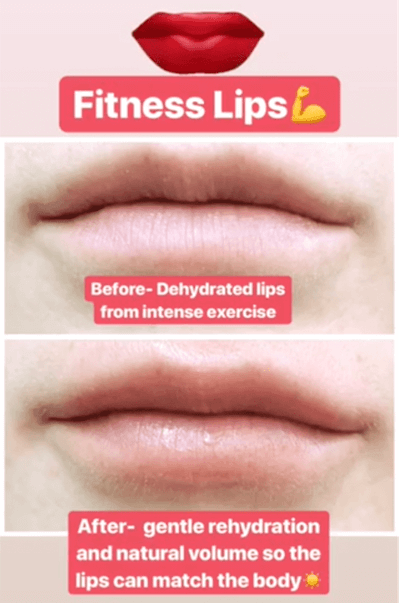 Neinstein Plastic Surgery offers two forms of numbing to ensure patients are completely comfortable. The procedure starts with numbing the skin and we then use fillers that have built in lidocaine or numbing medication.
After the procedure, Dr. Neinstein asks that patients wait one day before returning to exercise. There will be some swelling (rarely bruising) and the filler should fully integrate in a week.
Dermal Fillers
While our practice has access to all of the different fillers available, Dr. Neinstein's favorite type of filler is the Restylane family of fillers. Restylane has a one of the longest track records and Dr. Neinstein is very comfortable with the safety and predictability of their products.
Refyne, a new filler by Restylane, is designed with XpresHAn Technology to help soften laugh lines (nasolabial folds and marionette lines) and augment lips and cheeks. This product is unique in that the gel molds/bends more than the others. Dr. Neinstein particularly likes this product for individuals that exercise a lot, since it is not a thick, dense product. The faces of patients who live an active lifestyle typically move more aggressively and often than the average person, so the filler of choice should match the movement.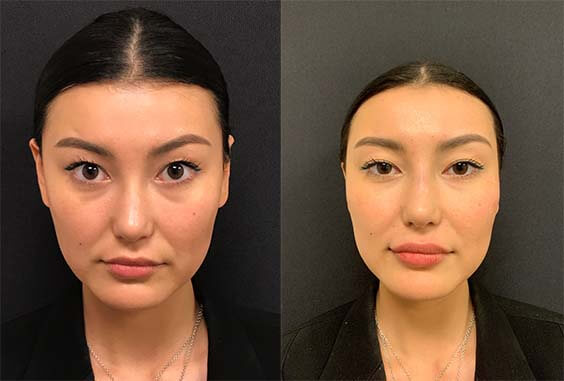 Key Elements of Our Lip Fillers Procedure
The best way to approach lip augmentation is to start with a low amount and go slow. We like to inject a little dermal filler and then ask patients to wait a week. It takes time for the product to integrate with the tissue, so time between injections is helpful in determining if more filler is wanted. This approach protects against patient anxiety, stress about overfilling, and ensures our overall goal of a natural appearance.
Most commonly, we treat the lips, cheeks, folds, tear troughs, and temples.
Recovery and Aftercare
Do not rub or massage lips or apply lip balm for 4 hours post treatment.
When cleansing your face or applying makeup, use gentle, sweeping motions to avoid excessive mobility of the area.
Avoid strenuous exercise for the remainder of the treatment day. Bruising at the treatment site may occur. You may resume other normal activities immediately. Temporary, minimal to moderate swelling may be expected. Apply cool compresses to the area treated (avoiding pressure).
It may be normal to experience some tenderness at the treatment site that can last for a few hours or, at times, a couple of days. You may take acetaminophen/Tylenol if you experience any mild tenderness or discomfort. Wait a minimum of four weeks before receiving any laser treatments.
Lip Injections Cost
Lip fillers price can vary in New York City. The goal of our practice is to price lip filler injections at a rate that ensures the cost of augmentation is within reach for any patient seeking fuller lips.
Our NYC lip fillers cost is typically $700-$800.
If you have any questions, or are ready to schedule your lip augmentation appointment with Dr. Neinstein, please contact us at your convenience. You can see more lip filler before and after photos in our gallery.