New York Breast Boost
Breast Boost is a new minimally invasive liposculpting procedure that enhances and augments the breasts using fat removed from the patient during liposuction. With the recent worldwide recall on certain types of breast implants over fears of serious medical consequences, we decided to introduce more natural breast enlargement options.
At Neinstein Plastic Surgery, we are always trying to create procedures that complement and enhance the lives of our New York City patients. We have previously used advances in technology and techniques to remove stubborn fat and tighten skin with almost no downtime or scars.
We are now using advancements in liposuction and breast enhancement to introduce the natural breast boost, which varies dramatically from implant-based augmentation.
Breast Boost with Neinstein Plastic Surgery in NYC
Breast Boost is a minimally invasive procedure that can be done at the same time as minimally invasive liposculpting. Smaller enlargements can be done with minimally invasive methods, while larger enhancements are typically under general anesthesia. The procedure consists of three steps:
Anesthesia is administered
Dr. Neinstein's  innovative advanced liposculpting techniques are performed
Fat collected from liposculpting is purified and re-injected into the breast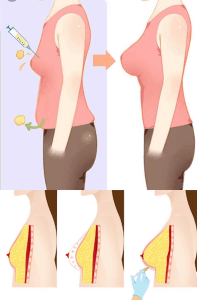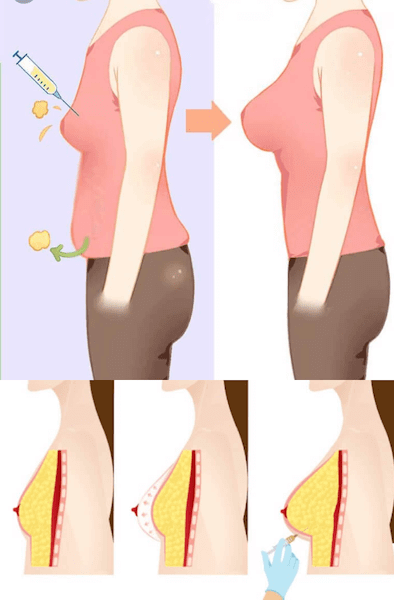 Most women can expect half to a full cup increase, but shape can be changed as well. Approximately 80% of the volume lasts indefinitely and does not interfere with breast feeding.
If you are very thin, the procedure can be done every 6-8 months to slowly build the breast up to the desired shape and size.
Patients with a strong family history of breast cancer should speak with a breast surgeon before undergoing this procedure.
Frequently Asked Questions about Breast Boost
How is breast boost different from breast implants?
Firstly, it is your own natural tissues. This on its own brings peace of mind to a lot of women. The idea of foreign material inside of your body is just not for everyone. There is no incision, the implants don't have to be monitored with MRI, and they don't have to be replaced.
This procedure really gets the best of both worlds as patient experience the sculpting in one area and the desired enhancement in the other. Dr. Neinstein's innovative instrumentation and processing techniques allow for breast shaping compared to just adding a single volume from an implant.
How do I recover after a breast boost?
Breast Boost is a virtually scarless procedure and breast swelling and some loss of sensation is normal for about 3 weeks after surgery. Patients typically take 3 days off from work for recovery.
Where can I get more information about breast boost?
The following studies found in leading medical journals further illustrate the safety of the breast fat grafting techniques used in breast boost procedures.
BREAST BOOST COST NYC
We are committed to helping our NYC patients augment their breasts to achieve the natural look they desire. Please contact us today to book your consultation with a breast and liposuction specialist at our Upper East Side New York practice. At your consultation we will perform an examination and discuss pricing and payment options.
"I got the breast boost (fat transfer to breast) with Dr. Neinstein. I literally could not be happier with my results!"