New York Male Liposuction
Male liposuction can address many areas of the body and is very common among men in NYC. Liposuction can help men remove stubborn, excess fat to look more toned and improve self esteem, which is why men are our fastest growing patient population. In the past, men have been averse to plastic surgery because of concerns about scarring, downtime and abnormal appearance. Some men even felt shy about liposuction treatment or felt that its taboo – which is why
Dr. Neinstein
focuses on helping NYC men get more comfortable with male liposuction treatment. In fact, Neinstein Plastic Surgery's Upper East Side New York patient base is 30% male, compared to the national average of less than 5%.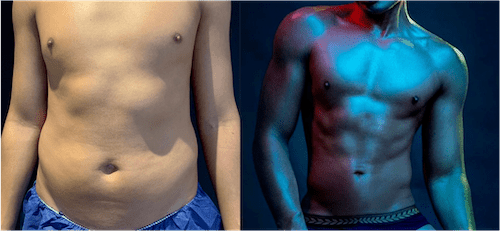 Male Liposuction with Neinstein Plastic Surgery in NYC
The most common areas for male liposuction are the love handles (flanks), back, chest (gynecomastia), neck and abdomen. These areas can be exercise and diet-resistant, and can make men feel uncomfortable in t-shirts and form fitting suits.
Neinstein Plastic Surgery uses cutting-edge Vaser liposuction for men who want to melt unwanted fat and tighten skin. This approach to male liposuction leads to greater precision without the swelling, bruising, pain, and downtime of traditional liposuction for men.
Most of the male liposuction surgery is conducted under light sedation, which means you will be up and out of the office quickly. Most men choose to have their minimally invasive liposuction surgery on Thursday or Friday, so they may return to work Monday.
Benefits of Minimally Invasive Liposuction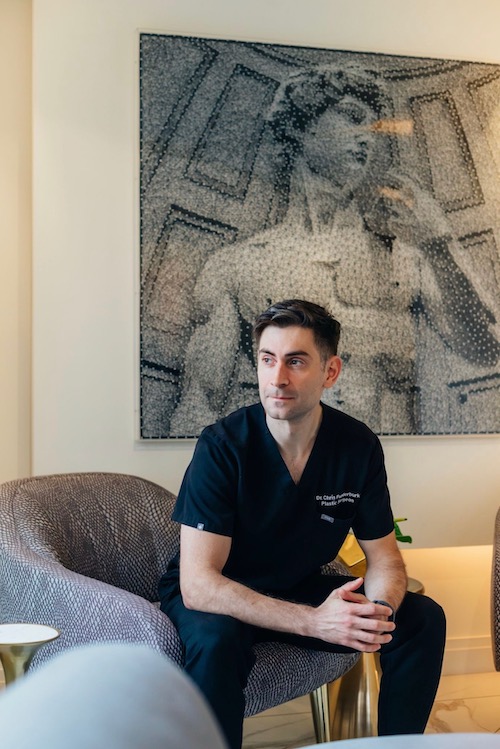 Benefits of Minimally Invasive Liposuction at Neinstein Plastic Surgery is the use of power assisted liposuction, Vaser assisted liposuction, and jplasma skin tightening all at once. Many male patients seek deeper or general anesthesia liposuction and we are proud to offer all types of anesthesia to give you the best experience possible with our board certified anesthesiologists who are used to working with male patients. Additional benefits, include:
Virtually scarless
Minimal pain
Minimal downtime
Looks natural and not operated on
Discreet care
Minimal after care (rarely need sutures, drains, awkward garments)
Virtual follow-ups available to minimizes time needed in the office
Male Liposuction vs. Female
Male liposuction surgery is different from female surgery. The subtle anatomy differences for gynecomastia surgery, for example, can only be appreciated by someone who performs surgery on men frequently, and for that reason, you should consult a liposuction surgeon who treats men on a regular basis.
Recovering from Liposuction
Liposuction recovery varies on a case-by-case basis. With modern technology and minimally invasive techniques we can minimize liposuction recovery days, but also the amount of bruising, pain, discomfort, and swelling. Men should know their recovery will be proportionate to the scale of their procedure. Read more about liposuction recovery here.
Male Liposuction Cost NYC