New York Breast Reduction
Breast Reduction surgery is an operation that reduces the size of the breast by removing excess breast volume while simultaneously lifting the breast to a more aesthetically pleasing shape. For many patients large, heavy breasts are associated with physical symptoms such as neck pain, back pain, shoulder pain, shoulder grooves, and rashes under the breast. Many patients seeking breast reduction surgery also have emotional symptoms that cause distress due to the size of their breasts. At Neinstein Plastic Surgery, we understand how uncomfortable it is for patients who are teenagers to any age to feel comfortable and confident about their bodies. No amount of diet and exercise can make breasts smaller and perkier. We understand from our vast experience the difficulty in daily life of having excessively large breasts from unable to exercise, wear certain clothing, and the social embarrassment. Our patients feel as though our breast reduction surgeries are a complete game changer in their confidence and ability to interact with the world.
Breast reduction with Neinstein Plastic Surgery
The Neinstein Method for breast reduction is under general anesthesia to remove enough tissue to reduce the weight of the breast and lift the breast to give an aesthetically pleasing perky breast. We either use a lollipop or anchor pattern incision design. No need to worry our scar reduction protocol will have the scars fading soon enough.
Recovery & Downtime
Patients rest at home for 2-3 days and a wear a sports bra for 2-3 weeks to support the healing breasts. Patients can go back to work in 3-4 days and resume light exercise in 3 weeks gradually increasing the intensity of the workouts.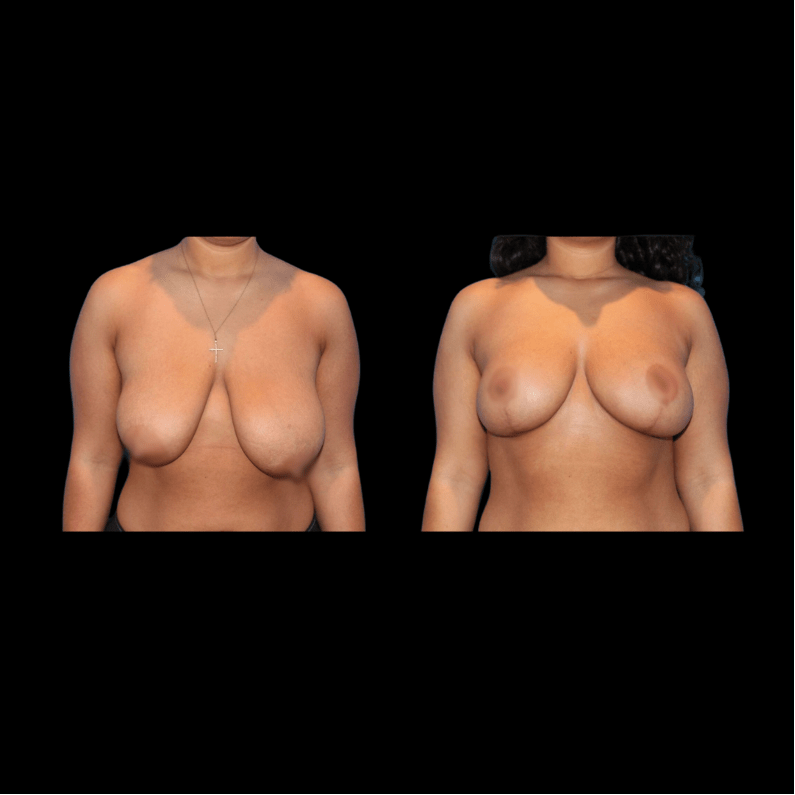 Frequently Asked Questions About Breast Reduction
"Dr. N and his team were accommodating to my schedule and pleasant to work with throughout the process. I'm so so happy with my results and I know they are going to keep getting better as the weeks go by."