New York Tummy Tuck
Tummy Tucks, or abdominoplasty, are one of our core procedures at Neinstein Plastic Surgery. Interestingly, since becoming a father and having been completely humbled by it, Dr. Neinstein has steered  Neinstein Plastic Surgery to become more and more dedicated to the changes that occur to a woman in pregnancy. From hormone changes, to the physical changes that leave many women with loose skin, stubborn fat, and separated muscles (diastasis recti), these are areas we care about deeply.
While we always want to do the least amount of surgery to get patients where they want to be, many will need a version of the modern tummy tuck which will address all of these. For patients with wide muscles or diastasis recti but not a lot of loose skin, we typically perform my innovative Lipo 360 mini tuck using technologies and techniques Dr. Neinstein has developed in order to repair the muscles with a small incision.
Many moms with significant loose skin will require a full tummy tuck. Our whole team from the welcoming coordinators and surgical team, all the way to the aftercare specialists, consider this the ultimate surgery for moms and will make you feel loved and cared for in the process. The scars are long but we have so many amazing options to help conceal and fade them that the dramatic change in your appearance will make it worth it. No procedure is more remarkable and has more change in the self confidence and wellness in moms than a modern tummy tuck.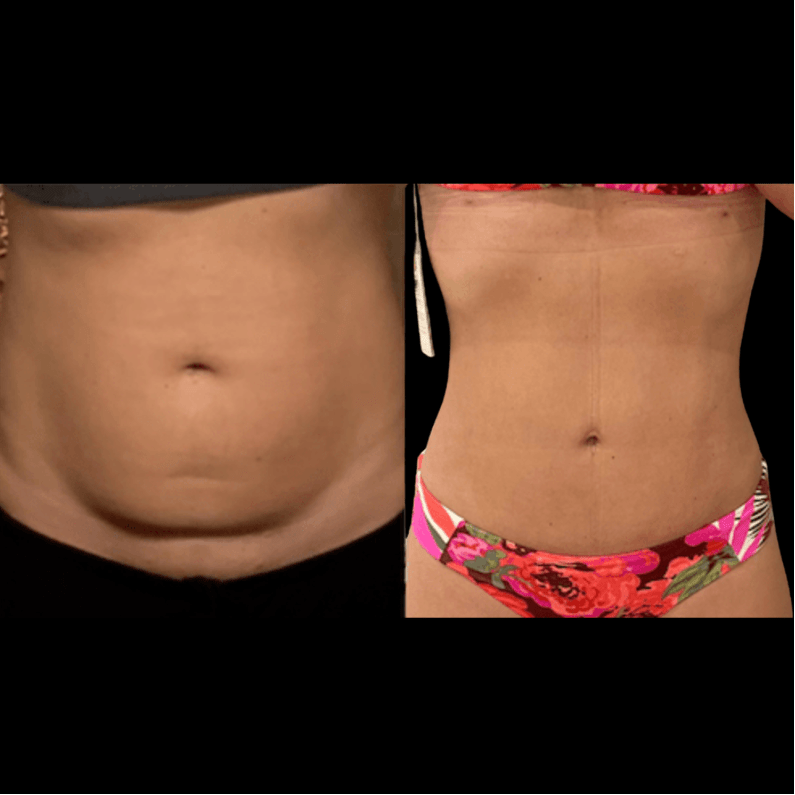 Tummy Tuck with Neinstein
What Makes Our Approach Unique
Our tummy tuck procedure is performed at Neinstein Plastic Surgery's state-of-the-art surgical facilities in Manhattan. Tummy tuck procedures with liposuction take approximately two hours and fifteen minutes. With breast surgery we expect the procedure to take 4 hours. No surgery that is elective should ever exceed 6 hours.
We start the abdominoplasty procedure with Lipo 360 or liposuction of the abdomen and waist. We create the contour you seek and desire for a rejuvenated feminine appearance. Our goal is always athletic and elegant results not cartoonish or overly dramatized change.
Using Vaser has allowed us to get that final mile in tummy tucks because we are able to melt and tighten the areas that are not typically liposuctioned for safety. Dr. Neinstein has written extensively in academic papers and taught worldwide on this method.
Excess skin is then removed in an approach that is customized and tailored for the best appearance.
Types of Tummy Tuck
Skin Only Tummy Tucks: typically used for men and patients who have lost a lot of weight but not had diastasis recti from pregnancy.
Mini Tuck: typically for patients with very minimal loose skin and a belly button that sits above the hip bones, we don't want to pull the belly button to far down because it will look odd being too close to the vagina.
Full Tummy Tuck: most common for women who have had children where we remove excess skin that was stretched from pregnancy. The scar is usually hip to hip but low and is hidden in underwear and bikini.
Extended Tummy Tuck: for some women who have had several pregnancies or those with a history of weight loss (more than 50lbs) typically. The incision will extend past the hips.
Double Reverse Tummy Tuck: we use this procedure to help women who have some extra loose skin in their upper abdomen. Our incision is kept in the crease or the fold of the breast and can usually incorporate previous breast augmentation scars. This procedure does not include a scar that crosses the midline as the traditional reverse abdominoplasty did.
Circumferential Tummy Tuck: this procedure is becoming more and more popular amongst our South American colleagues where they continue the tummy tuck scar all the way around. This is to remove excess skin just above the buttock. It is less popular in North America and is usually considered to be a body lift and used in massive weight loss patients.
Recovery And After Care
Our after care for a tummy tuck is thorough, comprehensive, and meaningful. We ask you stay overnight in one of our partner hotels with one of our private nurses for comfort and safety. This our team to visit you personally, and be there to make you feel comfortable and cared for.
The first week of recovery is typically very sore but we use Exparel, a three day long pain medication, to help reduce pain. This means you are up and walking faster, using less pain medications, and are healing faster.
We also use a drain, lipo foam, and special garments. The first week you may be a bit hunched over since we pull the skin very tight (its stretchy, so the second week you will be upright).
Expect to take 7-10 days off from going to work or 2-3 days off from virtual work.
I restrict exercise for a month and core exercise to your newly repaired diastsis recti to 8 weeks.
We start skinuva scar therapy at 2 weeks and offer laser therapy on the scars at 6 weeks.
This is a journey, an incredible journey and we are here for you. It is important to know you may have some ups and downs during this journey but with our open lines of communication we will help you at every step and make the resulting emotion glorious.
Frequently Asked Questions About Tummy Tuck
I cannot rave enough on how amazing and outstanding I found Dr. Neinstein to be. He came highly recommended to me by a friend which was a Godsend. I met with other doctors for consults & no one comes even close to his bedside manner in its entirety
Patient Photo Submissions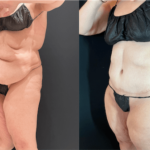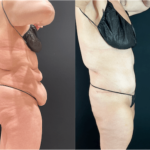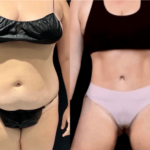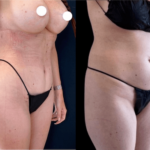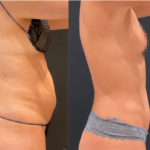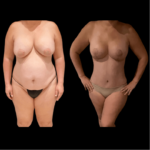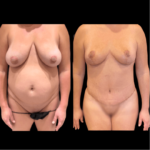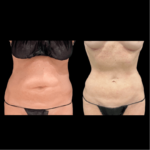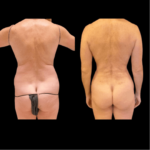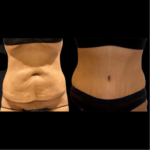 Patient Photo Submissions