Modern Mommy Makeover in NYC
New York Modern Mommy Makeover
The modern mommy makeover is a procedure that helps mothers look and feel their best after children. The procedure is about restoring confidence and comfort by addressing areas affected by pregnancy and breast feeding, such as:
Loose skin
Muscle seperation or Diastasis Recti
Stubborn fat
Deflated or droopy breasts
During the mommy makeover consultation, many women say they simply do not feel like themselves after pregnancy and breast feeding. They feel like their body has been ravaged by their children and no amount of diet and exercise can undo the changes. This feeling is all too true because many of the changes from pregnancy have nothing to do with diet and exercise; they are physical changes to the body that cannot be altered without pregnancy. From extra loose skin, to stretched far apart muscles and deflated breasts the effects of pregnancy and breast feeding can be dramatic.
Mother of 3. Lipo360, Mini Tuck & Muscle Repair
At Neinstein Plastic Surgery, Dr. Neinstein himself primarily focuses on our NYC mommy makeover procedures. As a son, husband, and father his goal in surgery and in life is to make the mom's feel special because we all owe them a lifelong debt of gratitude.
In keeping with our ethos of safety and predictably our modern mommy makeover surgeries have a very low psychological burden. This means mothers, husbands, and partners have a very high acceptance and satisfaction rate with the procedure. Since our goals are to reverse physical changes that are out of the patients control it is almost like a reconstructive procedure in a sense. This gives families confidence that they are not taking time, energy, and resources away from the family for frivolous reasons. The psychological wellness and quality of life improvements with modern Mommy Makeover extend to the whole family because when mom is happy, we are all happy.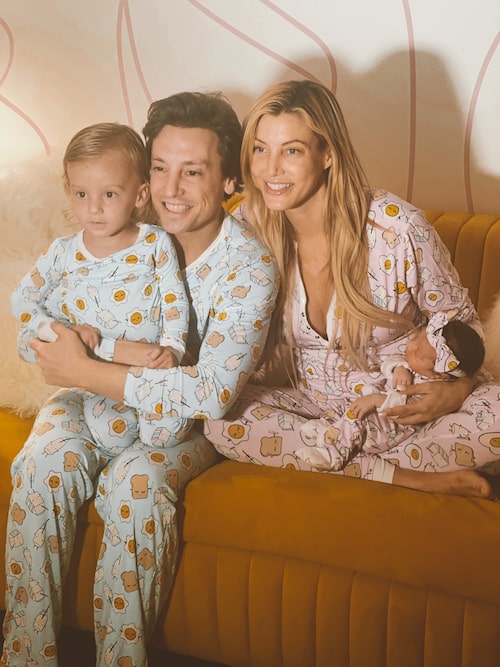 "If I see 10 women in a day seeking surgery to overcome some of the changes that occurred from pregnancy or breastfeeding, I may do 10 different operations, this is because I use all the surgical tricks I have accumulated to come up with a unique and different customized surgical plan for each patient"
What makes Mommy Makeover at Neinstein Plastic Surgery Different and modern?
Traditionally, changes to the body from pregnancy resulted in plastic surgeons offering cookie cutter operations to moms. These mommy makeover procedures often did not address the unique characteristics of each patient, their goals, desires, and lifestyle.
At Neinstein Plastic Surgery we focus on a unique, patient-centric approach to the mommy makeover. There are a number of aspects of Neinstein Plastic Surgery's mommy makeover that make the procedure both unique to our NYC plastic surgery practice and modern:
We use innovative techniques for muscle repair, fat removal, skin tightening and breast enhancement
We offer minimally invasive procedures for mom's with limited downtime
We offer complete and thorough modern mommy makeover procedures for those who have set aside more downtime
We never use a cookie cutter approach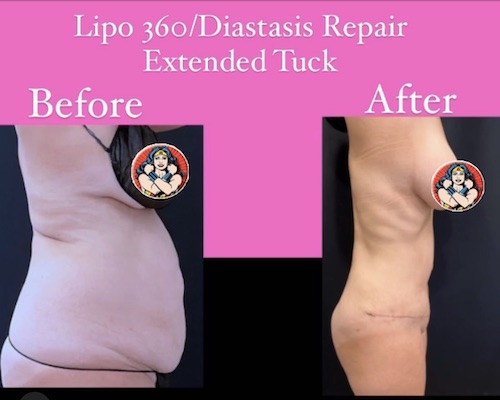 Modern Mommy Makeover with Neinstein Plastic Surgery in NYC
The primary areas addressed in a mommy makeover are loose skin, muscle separation or 
diastasis recti
, stubborn fat, and deflated or droopy breasts.  Mommy makeovers can address these areas individually, or in conjunction with one another by incorporating procedures such as tummy tuck, Lipo 360, and c-section shelf repair.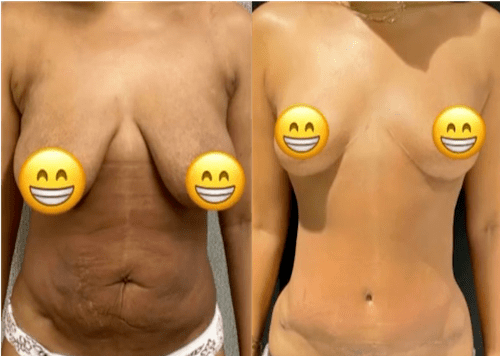 An Emphasis On Safety
Dr. Neinstein sits on the safety committee for the American Society of Plastic Surgery and takes the responsibility of performing surgery on mothers very seriously. Here are some of the unique safety aspects that are involved in modern Mommy Makeover Surgery in NYC with Dr. Neinstein.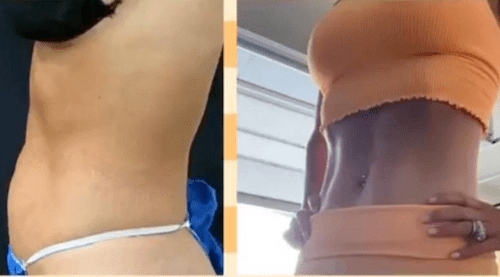 Anesthesiology
Neinstein Plastic Surgery only use board certified anesthesiologists for our general anesthesia procedures. These doctors have been hand-selected and have worked alongside Dr. Neinstein for years. They bring many years of hospital based experience to the practice. They will call the patients before the operation to discuss their unique Mommy Makeover operation and create a custom plan for the smoothest and safest results.
Operating Room Staff
Ventilation & COVID-19
Pain Control
Mommy Makeover Surgery Recovery
Minimally invasive procedures – patients should expect soreness for a week, return to work in 2-3 days and the gym in 2-3 weeks Muscle repair/ tummy tuck/ breast surgery – patients will take a week to start feeling normal, back to work in 10 days- 2 weeks and the gym in 4-6 weeks.
Mommy Makeover Surgery Cost in NYC?
The cost of mommy makeover and tummy tuck will vary from patient to patient depending on their unique goals and procedural aspirations.
When thinking of costs, patients need to consider facility fees, anesthesia fees, surgeon fees, after care, garments, and medications. This can be anywhere from $12,000 to $55,000 depending on the extent of the operation. 
"Dr. Neinstein is a true artist and expert in the field of body sculpting! He knows exactly what to do to give you a perfect and natural looking result."