Nutrition After Surgery
We have tremendous power over our health, destiny and longevity, and it all begins with proper nutrition. Nutrition is a key component to staying healthy and what we eat is the number one determinant of health. To help make your procedure and post-op recovery go even smoother, Neinstein Plastic Surgery has added nutrition to our recovery program.
Neinstein Plastic Surgery Nutrition Plan
We asked nutritionist and health coach Neda Varbanova (@healthywithnedi) to help create an anti-inflammatory meal plan that will help you prepare for surgery and heal faster from your procedure by reducing the stress on your body.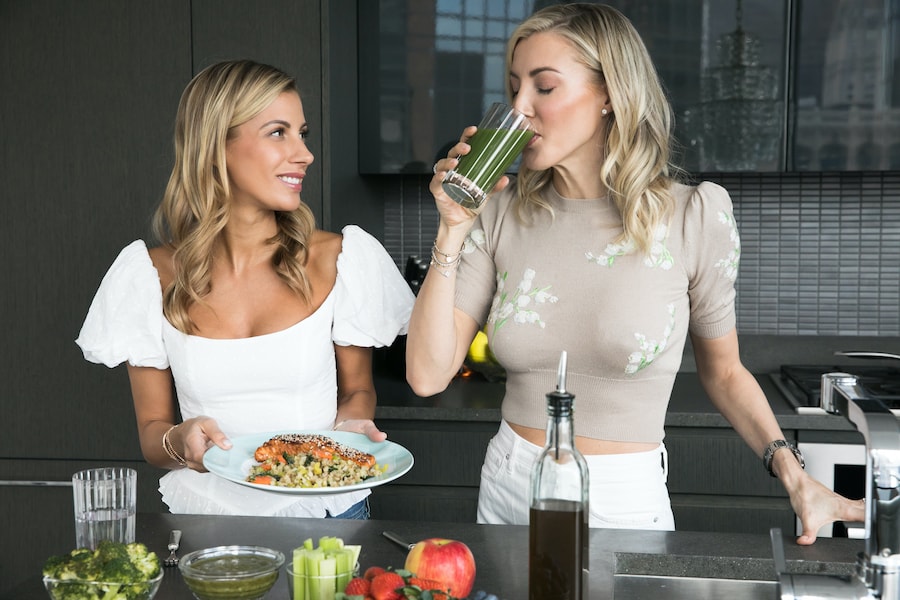 Watch Neda and Lauren in the kitchen as they go through a day of helpful healing foods:
About Neda
Neda believes that healthy eating, fitness and a positive outlook are the keys to realizing true health. In 2015, Neda created Healthy with Nedi as a place to share her figure-friendly recipes. Since then, the blog has evolved into a lifestyle brand where one can go to find healthy recipes, nutritional advice, fitness tips, beauty tips, restaurant and travel guides, and detox ebooks.
We encourage you to visit Neda's website as well as sign up for her newsletter. She is also available for one-on-one counseling which can be accessed through her site.
Food Delivered
For patients in the New York City area looking to have healthy food delivered to them after surgery we have also partnered with Served Natural, a New York based health food delivery company brought to you by brothers Kyle and Jared Lyons.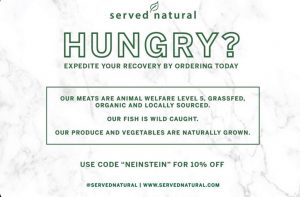 Kyle and Jared are native New Yorkers who have been in the fitness industry for many years. They have come together to launch served natural . When it comes to what you put in your body, you can relax knowing that they provide wholesome meals and snacks every time. Their expert team of chefs, nutritionists, and registered dietitians go out of their way to ensure that what you eat is healthy, has nutritional balance, and brings happiness with each bite. Visit their site to coordinate and use code "NEINSTEIN" for 10% off delivery.
7 Day DIY Nutrition Plan
We have included a 7 day do it yourself meal plan incorporating everything you need for a nutritious recovery. To download the post-op meal plan, click the link below.
7 Day Post-Op Nutrition Plan
Interested in Learning More?
Contact Neinstein Plastic Surgery today to learn more about our plastic and cosmetic surgery procedures, as well as our post-op nutrition and recovery programs. Neinstein Plastic Surgery is located in Manhattan's Upper East Side.