DR. CHRIS FUNDERBURK
NEINSTEIN PLASTIC SURGERY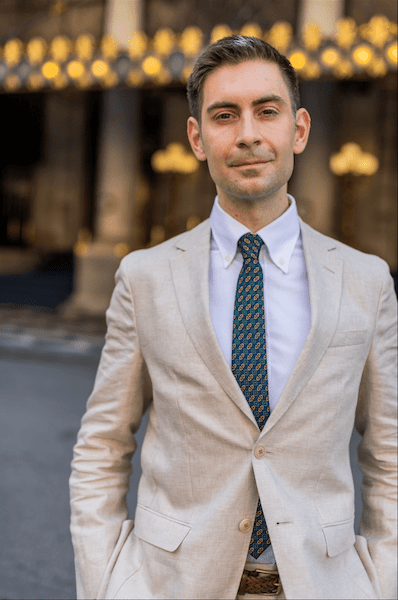 Meet Dr. Chris
Body Sculpting Specialist
Dr. Funderburk brings a fresh perspective to Neinstein Plastic Surgery. From his small-town roots to his Ivy League plastic surgery training, he brings a wealth of knowledge and experience to Neinstein Plastic Surgery.
Dr. Funderburk has an impressive pedigree in education. He started his medical journey at Emory University in Atlanta, where he completed both medical school and General Surgery training. He was then accepted to the prestigious Plastic Surgery training program at Dartmouth and has also completed the same world-renown Aesthetic Surgery Fellowship as Dr. Neinstein, here in New York City.
Dr. Funderburk is not only completely trained in General Surgery, Plastic Surgery, and Aesthetic Surgery, he is also personally trained in liposculpting by Dr. Neinstein. He has produced dozens of research conference presentations and peer-reviewed publications. He also actively participates in teaching plastic surgery fellows at Manhattan Eye, Ear & Throat Hospital and Lenox Hill Hospital in NYC.
Dr. Funderburk has been thoroughly trained in Vaser liposuction, plasma skin tightening and Microaire power– assisted liposuction. The nuances that Dr. Neinstein has learned through his years of experience have been passed on to Dr. Funderburk. His goal is to provide each patient's best outcome through a thoughtful approach designed to give safe and effective results.
Dr. Funderburk is dedicated to delivering the highest quality surgical care for all patients. He loves the opportunity to address each patient's unique concerns with a personalized approach that delivers their best outcome and body enhancement.
To set up a consultation with Dr. Funderburk please email either chris@neinsteinplasticsurgery.com or bella@neinsteinplasticsurgery.com
Dr. Funderburk Before & After Photos