Hi-Definition Male Liposuction for Six packs
Six pack liposuction is the next evolution of body contouring specifically designed for the fit male. We are proud to be on the cutting edge of this hi-definition liposuction technology and technique. Many of us spend hours in the gym doing everything we can do to look and feel great. At the same, time most of us are stuck with a stubborn layer of fat above the muscles we have worked so hard at building. Our liposuction techniques and technology have proven to be able to help not just bring the skin down to the muscle but highlight the contours of the muscle. By understanding the anatomy of the male abdominal wall and building on the techniques described by Colombian Plastic Surgeon Alfredo Hoyos, we are now able to selectively melt and remove fat either in a minimally invasive fashion or under general anesthesia to help bring out the six pack with long term predictable safe results.
Frequently Asked Questions about Male Six Pack Liposuction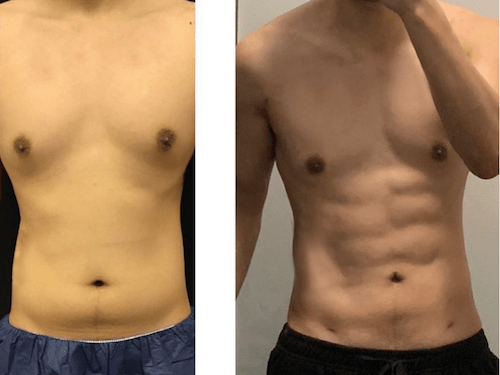 "Dr. Neinstein and his team are wonderful. He is so passionate about his job it truly shows in his work."